As the weather warms up in Harford County, Maryland there is no better time to get outside and explore Harford's landscapes, waterways, hiking/biking trails and more.  April is a particularly beautiful month in Harford, with blooming flowers, greenery, and comfortable temperatures that make outdoor activities even more enjoyable. From hiking and biking trails, fishing spots, golf courses and skydiving, there is something for everyone to enjoy in Harford this spring. Below are some suggestions for getting out to explore:
Hike to the King & Queen Seat
Rising almost 200 feet above Deer Creek is The King and Queen Seat in Rocks State Park. This can be accessed from a number of hiking trails throughout the park, from the Red Trail, White Trail, or Purple Trail based on your preferred difficulty level and preference. Rocks State Park is one of Harford's four beautiful state parks with hiking trails, picnic areas, and scenic views. You can hike up to the King and Queen Seat, the infamous natural rock formation with great views of Deer Creek.
Go Fishing in Deer Creek or along the Susquehanna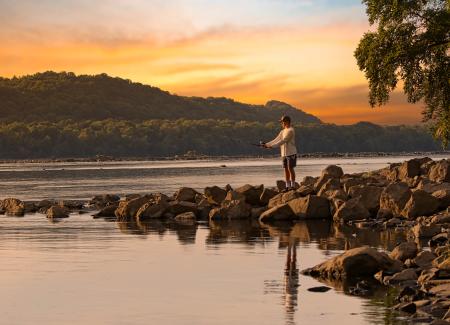 Go fishing in Deer Creek, which is a popular spot in Harford County. Or check out Susquehanna State Park, which has hiking trails, fishing spots, and camping areas. You can also visit the Rock Run Historic Area and see the remains of an 1800s-era village.
Head to the Driving Range for a Day of Golfing

Fore! Play a round of golf at one of  Harford County's five golf courses along its Rolling Fairways Golf Trail, including the Mountain Branch Golf Course, which has been rated one of the best courses in Maryland. Try out their new Tracers Driving Range!
Ladew Topiary Gardens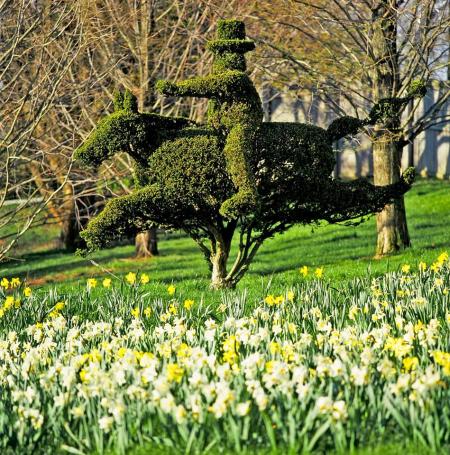 April 1st is the opening day for  Ladew Topiary Gardens! Visit the beautiful 22-acres of gardens with over 100 topiaries, exhibits, several walking trails, history, café with selections from Eats and Sweets, and on-site gift shop to take a souvenir back home.
The Promenade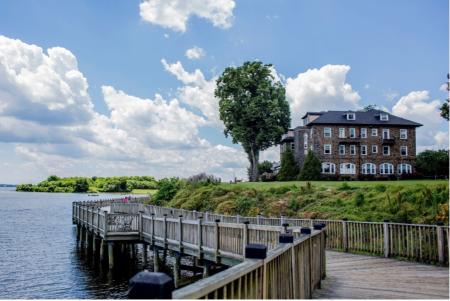 The Havre de Grace Promenade stretches just under a mile from the Concord Point Lighthouse to Tydings Park in Downtown Havre de Grace. Reach the end of The Promenade to check out public art piece, the "Birds of the Chesapeake" wood carvings, that represent many of the different birds you see throughout Harford County. Stop at the end of the pier for some fishing, then stop at our museums, shops, and waterfront dining along your springtime stroll.
With so many outdoor activities to choose from, Harford County is the perfect place to get outside and enjoy the beautiful spring weather in April. Don't miss out on the vibrancy of Harford County this spring!