Across the country, cities and small towns have embraced outdoor murals as a new way to foster an art form that is accessible to everyone. Bare, sometimes deteriorating, walls spring to life as two-dimensional works of art that tell stories at a glance. Even locals may be surprised to learn that there are 25 outdoor murals in Harford County that celebrate the unique culture, history and destinations found here. Visit Harford wants the residents and visitors of Harford County to explore the art, culture, and community of this beautiful piece of Maryland, so we've created a Mural Trail with an interactive map so that you can visit all of these picture-perfect locations yourself!
---
Here's what you'll find on Visit Harford's new Mural Trail:
(in alphabetical order of the town you can find them in)
ABERDEEN
Bollards in Festival Park
Key Point
Train Station
Haven't explored Aberdeen, Maryland yet? What are you waiting for?! The city offers delicious food, great shops, baseball, and art! There are three stops on our Mural Trail of Harford County that are located in Aberdeen.
Don't skip the Bollards in Festival Park if you're exploring the mural trail with kids!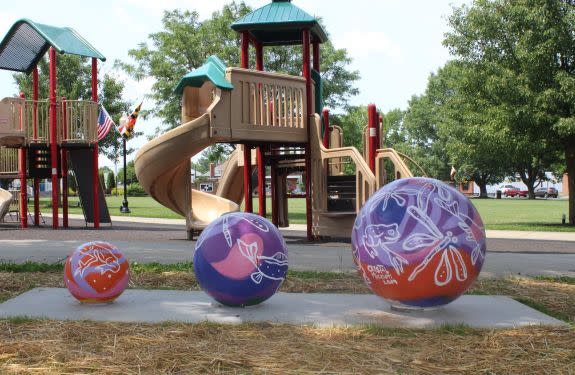 ---
BEL AIR
Art Works
Champions of Courage
Elements of Beer
Historic Downtown
La Dolce Vida
Secret Garden
Maryland Flower
Take an afternoon to walk along Main Street in downtown Bel Air, Maryland and you'll see up to seven custom murals. Explore Independent Brewing Company and see if you can find the Elements of Beer Mural or take a selfie in front of the Historic Downtown Mural. Don't forget to tag us on social media!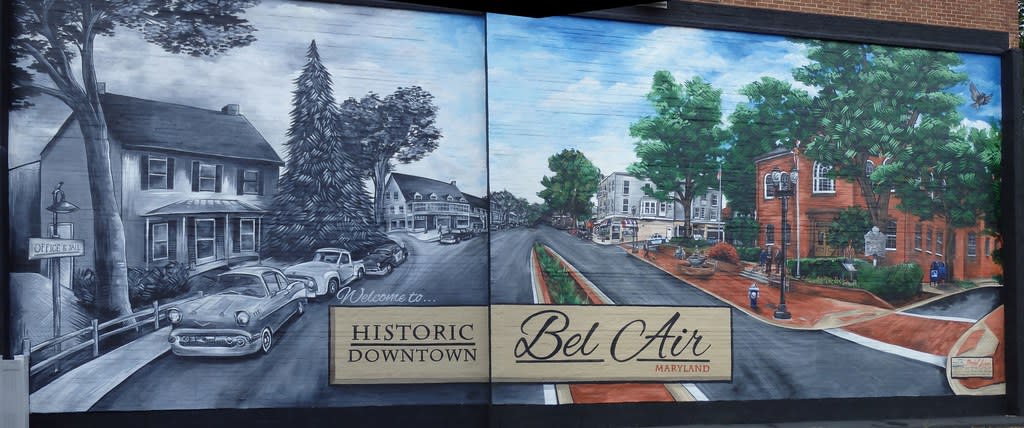 ---
EDGEWOOD
Diversity is Beautiful
There's only one stop on our Harford County Mural Trail that is located in Edgewood, Maryland, but it's one you don't want to miss. There's never been a better time for a reminder like this one.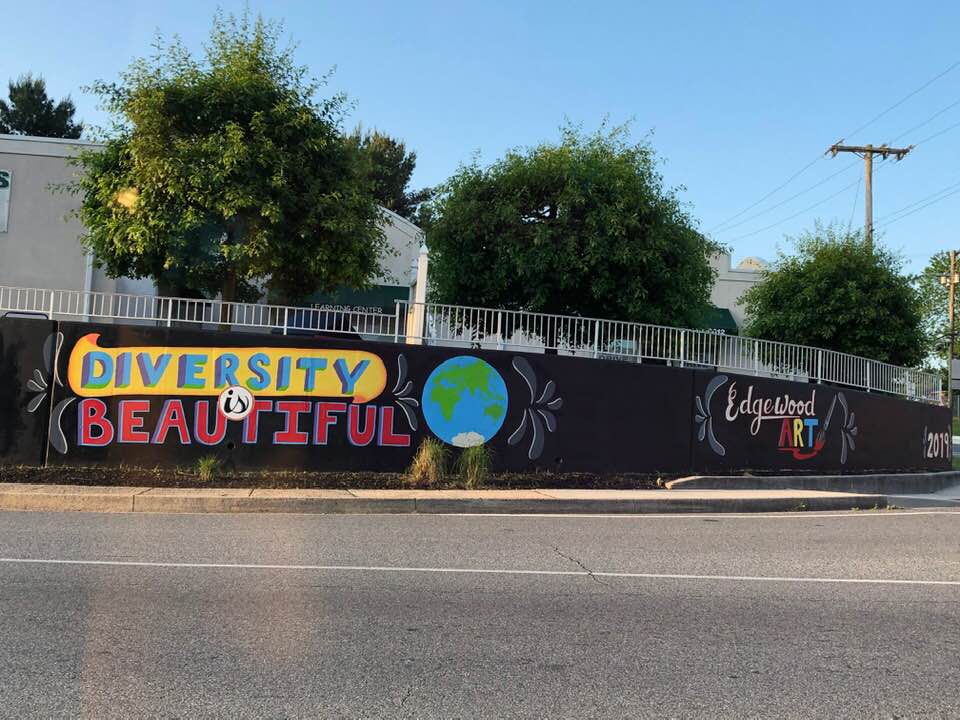 ---
HAVRE DE GRACE
Brothel
Historic Scenes
Moore Family Home
Moving Goods Upstream
Musical Octopus
Sailboats and Bridge
Seabiscuit
Speakeasy
The Great Race at Graw
The People of Havre de Grace
The Story of Citation
The War of 1812
Umbrella Interactive
Under the Chesapeake
Winward Trim
It's no surprise that Historic Havre de Grace, Maryland houses fifteen of the murals on our trail! This beautiful city has a special place in its heart for local art and has incorporated its rich history into the murals, so you might actually learn something during your visit! Make a day of it and visit the one-of-a-kind shops in downtown Havre de Grace while you're there. Bonus points if you stay long enough to catch a sunset on the water!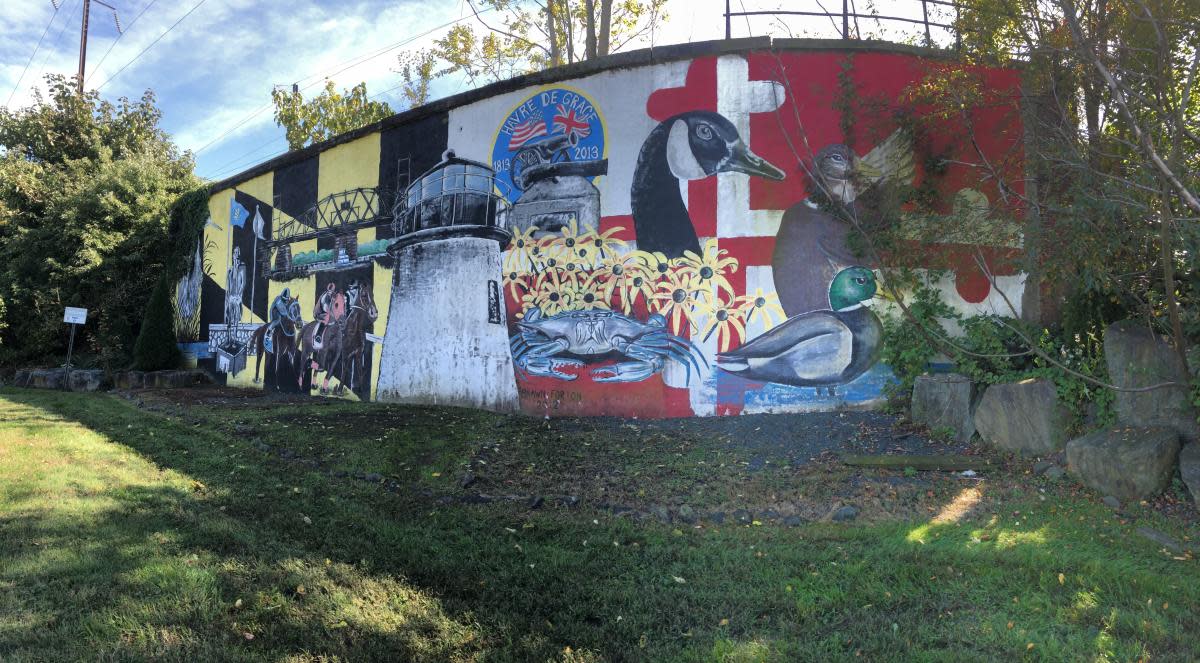 ---
"Our murals, some hidden in plain sight, beautify the sides of bridges, restaurants, business offices, park bollards, a beauty salon, a train station and even the exterior wall of the Harford County Sheriff's Office in Bel Air," says Greg Pizzuto, Visit Harford's Executive Director. "Each mural painter is a regional artist who captured the one-of-a-kind spirit of our community and its people."
Our trip planner and interactive map uncovers murals that honor Bel Air's art scene, Havre de Grace's horse racing and maritime traditions, Aberdeen's railroad history, Edgewood's commitment to a welcoming community and more. Harford's mural artists include Ezra Berger, Jimmyo Burril, Shawn Forton, Paul Santoleri, Jack Pabis and Marshall Adams. Edgewood High School students spent a year creating Diversity is Beautiful on a retaining wall at the corner of Edgewood & Willoughby Beach roads as a gift to the neighborhood. "Harford's murals connect our residents to each other by celebrating our common history and memories. However, they also create a welcoming vibe to our visitors and a sure conversation starter!" says Pizzuto. 
To take a tour of the murals and plan your trip, visit our website at  www.visitharford.com. 
Click on "Things to Do" and then find the Mural Trail on the dropdown menu. 
The Visit Harford website also supplies details about outdoor recreation, shopping and restaurants located in the towns and backroads near the murals.
Be sure to tag us in all of your Harford County, Maryland photos on Facebook and Instagram (@visitharford)!
---