Now that the weather is beginning to warm up, spring is officially upon us. Why not celebrate the approaching season by spending some much-needed time outdoors? Harford County offers many hiking spots throughout its local and state parks, nature centers, and gardens, so there are a lot of trails to choose from. Here's a list of 9 of our favorite hiking spots to explore in Harford County.
---
Gunpowder Falls State Park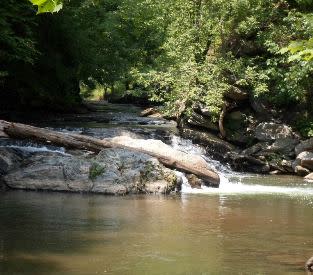 Gunpowder Falls is in Kingsville, MD, and is one of the state's largest parks. It covers over 18,000 acres in Harford and Baltimore counties. With more than 120 miles of trails, you can choose to explore the tidal wetlands, or hike the steep and rugged slopes.
Ma and Pa Heritage Trail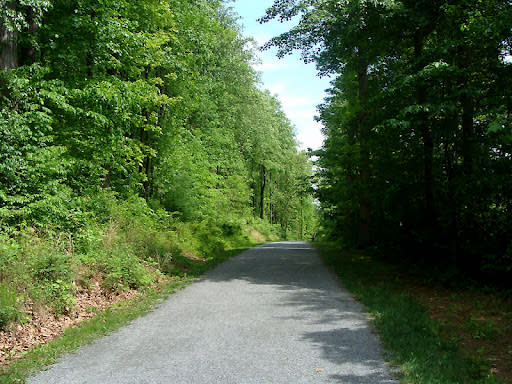 Located on parts of the former Maryland and Pennsylvania Railroad (formerly known as the Ma and Pa) corridor in Bel Air and Forest Hill, MD, this trail is a great place for walking, running, or biking to experience nature as spring begins to bloom. You can choose between a 3.3-mile trail in Bel Air or a 1.7-mile section in Forest Hill.
Starting in April 2022, you can walk along a new section of the trail!
Rocks State Park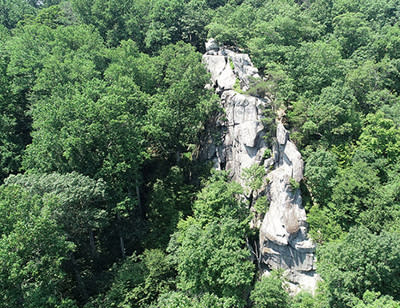 Enjoy the picturesque forest of Rocks State Park in Jarrettsville, MD, while sitting on a throne. Among the 3.5 miles of hiking trails, a primary attraction of this spot is the King and Queen Seat—a 190-foot-high rock outcrop that overlooks Deer Creek. This location will give you an aerial view of the beautiful scenery of Harford County. However, this trail is not for a novice hiker. 
Falling Branch Area/Kilgore Falls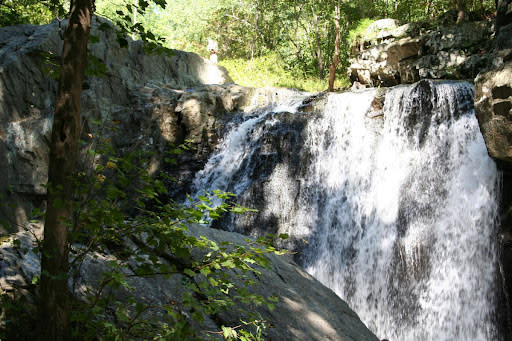 About ½ mile from Rocks State Park is Kilgore Falls, in Jarrettsville, MD, where you can experience the state's second-highest vertical waterfall. This area is environmentally sensitive and has a serene hiking trail that will lead you to the waterfall. Reservations are required to visit the Rocks State Park - Kilgore Falls and Falling Branch Area on weekends and holidays Memorial Day Weekend through Labor Day. Visit this website for more information.
Anita C. Leight Estuary Center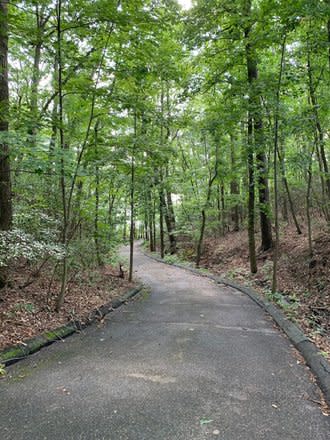 Located on Otter Point Creek in Abingdon, MD, the Anita C. Leight Estuary Center offers 2 miles of hiking trails through 93-forested acres, including a discovery trail to explore nature with your family.
Eden Mill Park Nature Center & Historic Grist Mill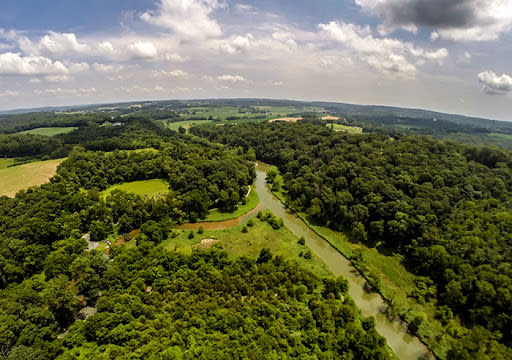 Connect with nature on a hiking trail at Eden Mill Park Nature Center & Historic Grist Mill in Pylesville, MD, where they have approximately 3 miles of hiking trails across 118 acres. The trails at this spot will take you through varied natural habitats for animals and plants. They also offer a flat trail for those with children and strollers.
Camp Hidden Valley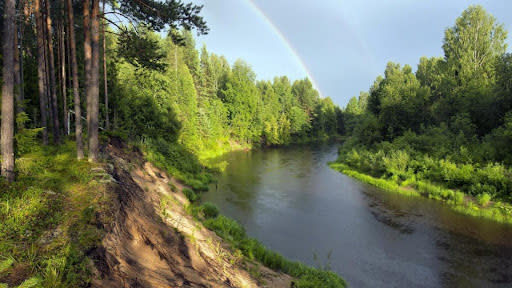 With over 180 acres of land along Deer Creek in White Hall, MD, Camp Hidden Valley is a great spot to go for hiking and outdoor activities. Pitch a tent or rent a room in one of their cabins or bungalows to stay in for the weekend while you explore their trails.
Susquehanna State Park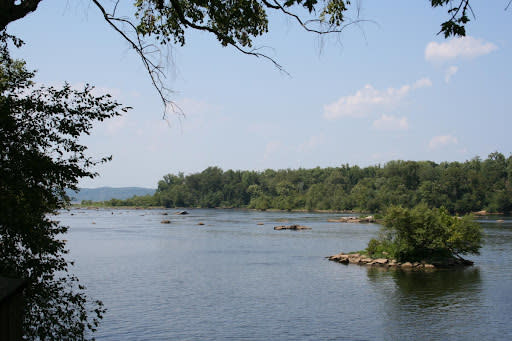 Explore Susquehanna State Park, located along the Susquehanna River valley in Havre de Grace, MD, for hiking trails among a heavy forest cover and rocky terrain. If you're looking to spend more than just a couple of hours, you can take your family for the weekend and stay at their family-friendly campground.
Tydings Park and Promenade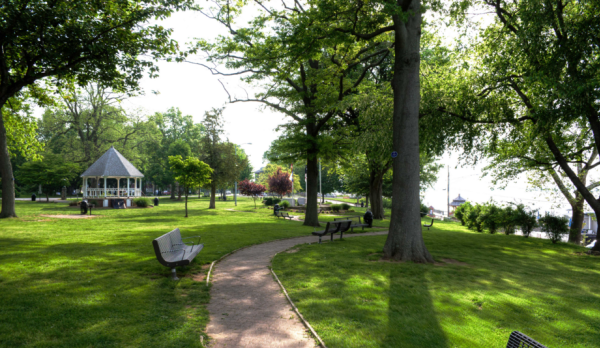 Walk the promenade along the water at Millard Tydings Park in Havre de Grace, MD. This park features over 22 acres of land that overlooks the water.
---
Whether you're looking to hike, bike, or camp, Harford County has an abundance of outdoor trails and activities to enjoy this spring season. You can spend a few hours on a trail or plan a weekend trip. And with so many trails to choose from among our 9 favorite hiking spots, you're bound to find the perfect place to get outside and enjoy nature.