November is in full-swing which can only mean one thing: it's time to get ready for the holidays! Part of preparing for the holidays includes one of the most exciting tasks- shopping! Local businesses in Harford County provide an enjoyable holiday shopping experience. Check out some of the different shopping experiences in this blog so you can begin checking off that holiday list!
Apparel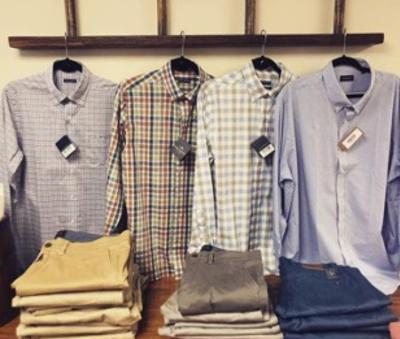 featuring: John's Mens Clothing
Harford County has a variety of locally-owned boutiques that are adding new seasonal items to their stores. Whether you're looking for a one-of-a-kind outfit, purse, accessories, or pair of shoes, Harford's clothing boutiques have that special something you didn't realize you needed! Take a stroll down Main Street in Bel Air and stop in Tiger Lily Boutique, The Teal Antler, or John's Men Clothing a few streets over. Enhance yours and your loved ones' wardrobes this holiday season! These are just a few of the many boutique clothing stores waiting for you! 
Art Galleries
featuring: The Artists Emporium
Looking for a true work of art to bring yours or a loved one's home design together? Look no further than any of Harford County's art galleries. Start right in Bel Air at the Harford Artists' Gallery, where you'll find handmade art pieces, jewelry, pottery, and more. Then take a trip to downtown Havre de Grace and stop in The Artists Emporium or Bearwood Designs Gallery & Gifts for beautiful pieces of artwork that you can't find anywhere else.
Antique and Vintage Shops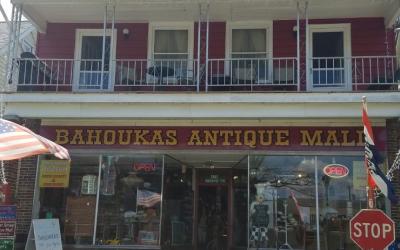 featuring: Bahoukas Antique Mall
Harford County is filled with so much history, and that expands all the way into our antique shops. Whether you're looking for that specific figurine or one-of-a-kind comic that can only be found at Washington Street Books, plan to spend a few hours looking at all the amazing collectibles waiting to be discovered in Bahoukas, Bayside Antiques, seeking creative and unique home decor from Porter's Antiques in Joppa, or know an antique collector that would absolutely love receiving vintage Pyrex from the impressive collection at Jo Retro, there are so many unique treasures to choose from throughout Harford County's Antique and Vintage Shops. 
Fragrances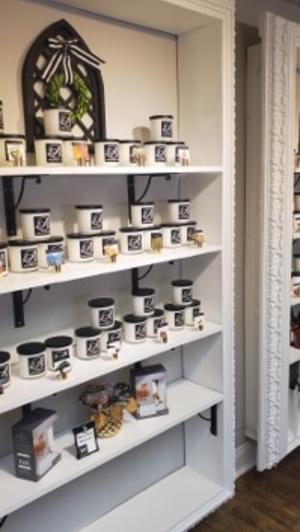 featuring: Aroma Candle Studio
Immerse yourself in the refreshing and relaxing fragrances offered in the form of candles, soaps, and more at some of Harford's local studios! Aroma Candle Studio and You Make Scents Candle Company allows you to design your very own candle which is a perfect gift or experience to gift to someone. Bay Breeze Soap offers unique, hand-crafted soap products that can be purchased on the weekends.
Other Unique Finds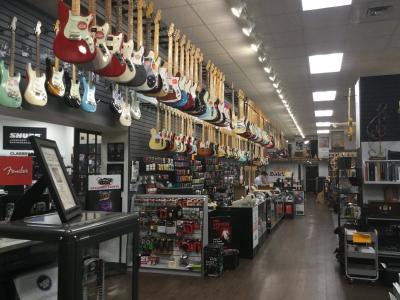 featuring: Music Land
While there are so many local shops to choose from in Harford County, one thing they all have in common is that they bring a special and unique experience to all their consumers. Get that limited edition record or from REB Records or gift an instrument or music lessons from Music Land, expand your crystal and jewelry collection at Moon & Sea Creations or pick up that brand new skateboard for your child who's been eager to learn from StaleFish Board Co. 
Harford Mall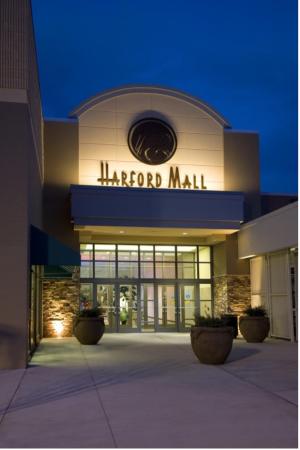 featuring: The Harford Mall
Gift Cards
featuring: The Hatchet House
Gift cards to establishments throughout the county like The Hatchet House are a unique way to give an experience this holiday season. Be sure to check out the other local businesses in the county that are offering gift cards and specials this holiday season!
The ability to shop local is one that Harford County prides itself on, but we are also fortunate to have the Harford Mall available for all your shopping needs and last-minute finds for the holidays. Complete with various retail stores and restaurants, our mall is ready for you this holiday season! There may even be someone from the North Pole who is ready to see if you've been naughty or nice.
These are just a few of the many shopping establishments throughout Harford County. Additionally, there are many more ways to support your local establishments, such as shopping at our breweries and wineries along the Libation Trail. For the full list of our local businesses, click here. Happy shopping!