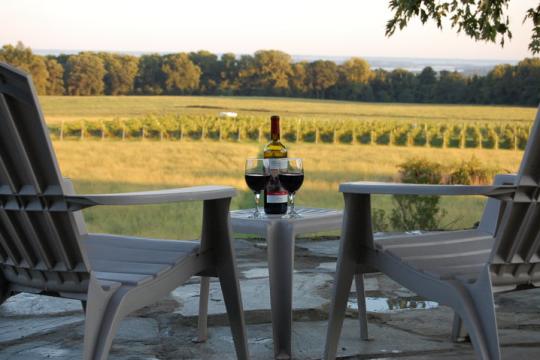 As Maryland Wine Month kicks off in March, locals and visitors alike are gearing up for a month of wine tastings. If you're looking for a unique and memorable wine experience, look no further than the Gunpowder Wine Trail in Harford County, Maryland.
The Gunpowder Wine Trail, which includes all three of Harford's wineries and an additional winery in Baltimore County, is selling tickets for this year's Ultimate Tasting Experience. This trail experience allows wine enthusiasts to make their way to each stop on the trail for samples, tastings, a commemorative wine glass, and discounted bottles. Before you head out to these women-owned wineries, check out some helpful tips: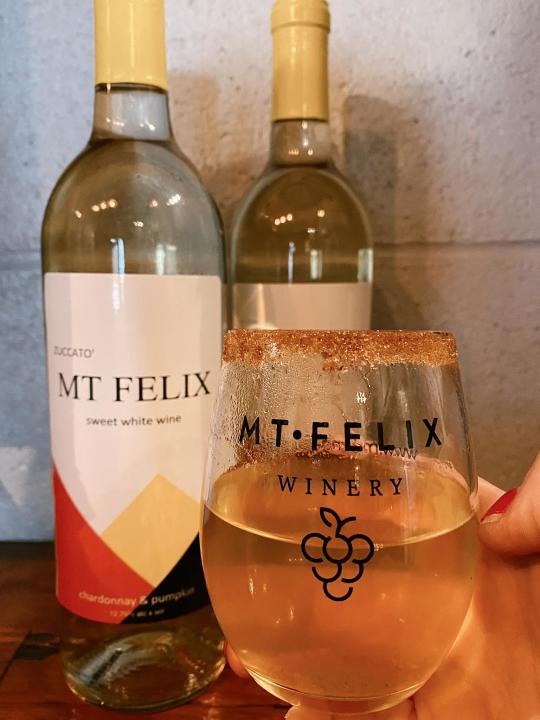 Mount Felix Vineyard & Winery - Located in the charming town of Havre de Grace, this winery is a must-visit for wine enthusiasts. With a stunning hilltop overlooking stunning landscapes, the winery offers breathtaking views and an elegant ambiance. Visitors can sample a variety of handcrafted wines, including reds, whites,  rosés, and enjoy a cheese platter or charcuterie board on the outdoor patio. With live music, special events, and a driving range designed for "Tee Parties" throughout the year, Mount Felix Winery is the perfect destination for a romantic date or a fun outing with friends.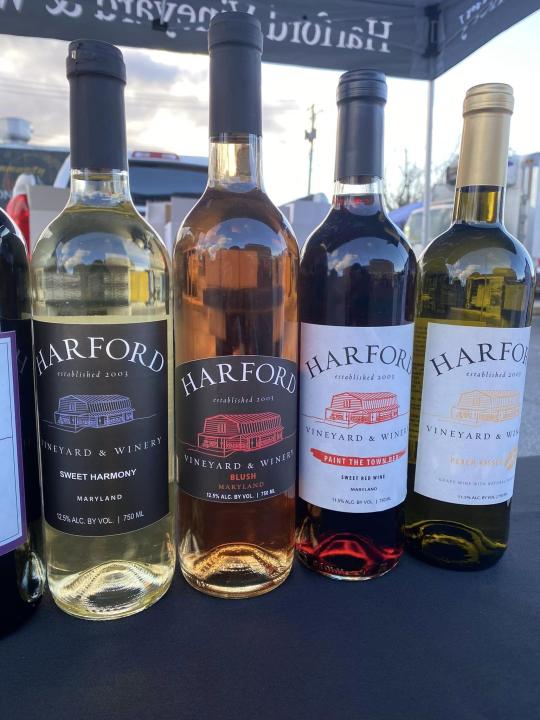 Harford Vineyard & Winery - Located in Forest Hill, Harford Vineyard & Winery is a beloved destination for wine lovers. The family-owned and operated winery offers a warm and inviting atmosphere, with a spacious tasting room that's perfect for a large group of friends. Visitors can sample a range of award-winning wines while enjoying special events such as live music, food trucks, and grape stomping. Make Harford Vineyard & Winery your perfect place to unwind.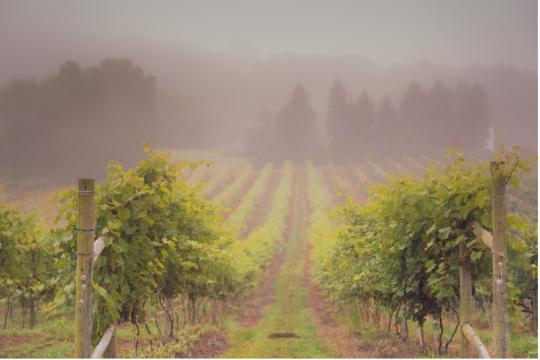 Fiore Winery & Distillery - Located in Pylesville, this winery is a hidden gem for wine and spirit enthusiasts. The family-owned winery & estate became the 12th bonded winery in the state of Maryland, with 150 vines being used to make the family wine, which has history and recipes dating back to centuries, with the Fiore family name and its origins coming from Calabria, Italy. Visitors can sample a range of handcrafted wines and spirits, including brandies, grappas, and liqueurs. With events such as wine tastings, live music, and Senior Day, Fiore Winery & Distillery is an ideal destination to travel to with those you know, or to meet new friends!
With Maryland Wine Month in full swing, there's no better time than now to explore the wineries our county has to offer. Since each winery is also on Harford's Libation Trail, don't forget to create your free Harford Trails Digital Passport so, you can check in and earn points, which are redeemable for prizes from Visit Harford.
---
Celebrate the Trailblazing Women in Harford County:


Lisa Moody, Co-Owner of Double Groove Brewing Company
Double Groove Brewing Company, located Forest Hill, is a unique brewery co-owned and co-operated by Lisa Moody that has a rock 'n roll flair and an appreciation for music and good vibes. Lisa is an innovator in the brewing industry, as one of the few female brewery owners in Maryland. Her passion for beer and dedication to quality is evident in every pint served at the brewery. Visitors can enjoy a rotating selection of handcrafted beers, ranging from classic styles to innovative and experimental brews. The bright colored taproom covered with album art and posters offers a friendly, welcoming, and one-of-a-kind atmosphere, perfect for catching up with friends or enjoying a casual evening out. With regular events such as trivia nights and live music, Double Groove Brewing Company is a must-visit destination for beer lovers in Harford County.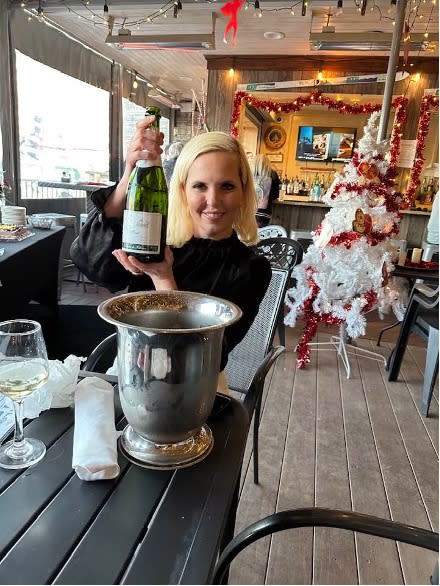 Stephanie Golumbek, Owner of MacGregors Restaurant
Stephanie Golumbek is a prime example of hard work and dedication paying off. She started her career as a waitress at MacGregors Restaurant in Havre de Grace 22 years ago and worked her way up to become the official owner of the restaurant as of February 2023. Stephanie's passion for the restaurant industry and commitment to delivering exceptional customer service is evident in every aspect of MacGregors. The restaurant is beloved by locals and visitors alike for its delicious food, welcoming atmosphere, and friendly staff. As the new owner, Stephanie is already continuing to keep the legacy of MacGregors alive, while bringing her own unique vision to the table. Her inspiring journey from waitress to owner is a testament to the power of a hardworking and determined woman in the hospital industry.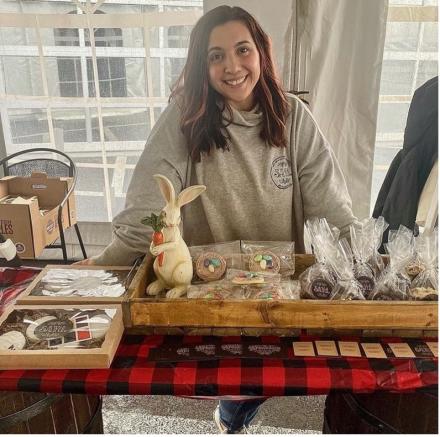 Sadie Strong, Owner of Say Delicious Bakery
Say Delicious Bakery in Aberdeen, Maryland is a must-visit for anyone with a sweet tooth. Both woman-owned and veteran-owned by Sadie Strong, Say Delicious Bakery offers a wide range of delicious baked goods, including cakes, cupcakes, decorative cookies, and more, all made from scratch using high-quality ingredients and passion. With a commitment to being a positive and sweet addition to Harford County and a dedication serving the community, Say Delicious Bakery is a local favorite that is not to be missed.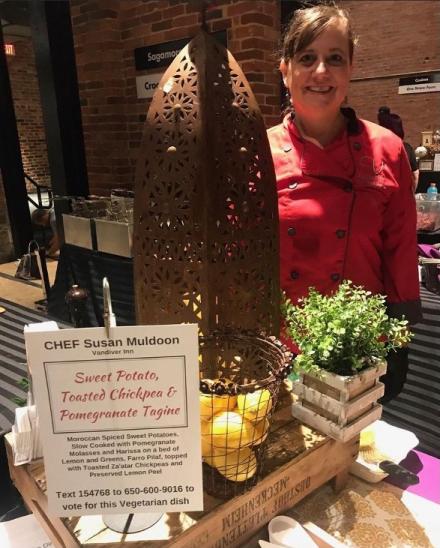 Susan Muldoon, Co-Owner and Chef of the Vandiver Inn
The Vandiver Inn is a historic bed and breakfast located in Havre de Grace, known for its charming ambiance and exceptional hospitality. The Inn's co-owner, Susan Muldoon, is a true visionary, who has maintained the captivating property as a premier destination for weddings, events, and getaways. Susan's passion for hospitality and her keen eye for design are evident in every detail of the Inn, from the beautifully appointed guest rooms to the elegant themed-dinners and outdoor garden space. Her commitment to creating a welcoming and enchanting environment has made the Vandiver Inn a beloved landmark in Havre de Grace, and a popular place to stay for visitors from near and far. With Susan at the helm, the Vandiver Inn is more than just a place to stay - it's a destination that offers a one-of-a-kind experience as your home away from home.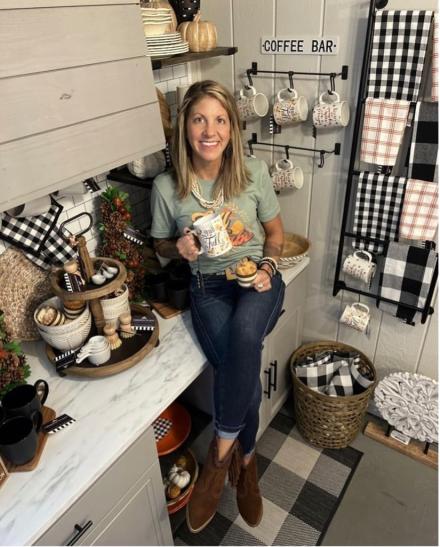 Kate Schwab, Owner of Farmhouse on Main
Farmhouse on Main in Bel Air is a charming boutique owned by Kate Schwab that offers a unique shopping experience. This cozy store is packed with an eclectic mix of vintage and farmhouse modern home décor, furniture, clothing, jewelry, and gifts. Kate's eye for design is evident in every corner of the store, with each item carefully selected to create the perfect aesthetic and a welcoming atmosphere. From cozy blankets to trendy jewelry and coffee mugs, there's something for everyone at Farmhouse on Main. Whether you're looking to update your home décor or find the perfect gift for a loved one, Farmhouse on Main is a must-visit destination in Bel Air…just be warned – you will absolutely be tempted to buy everything in the boutique!

Having women-owned businesses in Harford County, Maryland is not only important for the economy, but also for the community. Women-owned businesses bring diversity, creativity, and innovation. By supporting women-owned businesses, we can continue creating an inclusive and supportive environment for all entrepreneurs in Harford County. Visit Harford recognizes the women who work tirelessly to build successful businesses and create meaningful connections within the county. By patronizing women-owned businesses, we can help promote economic growth, diversity, and gender equality, allowing us to continue making our community a better place to live, work, and thrive.