The 2023 Harford County Restaurant Week kicks off January 20th and runs through the 29th. Explore the unique culinary experiences you can indulge in Harford County, Maryland! Check out some of our participating restaurants below.
---
Italian Cuisine

(Featured: Bacco Italian & Wine Bar)
Bon Appétit! The Italian cuisine in Harford County can be enjoyed at a variety of price points. Pair your favorite Italian dish with a glass of wine at Bacco Italian & Wine Bar, hang out in the lounge while you dine at Liberatore's Ristorante, taste the recognizable crisp of the brick oven pizza at Bertucci's, and if you're looking to dine late, head to the Venetian Italian Eatery, where you can receive delicious authentic Italian cuisine in-house or with delivery until 3:00am!
Sensational Seafood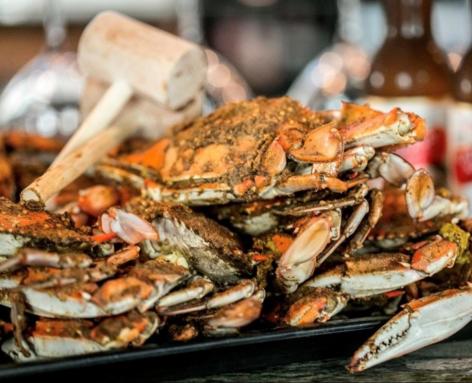 (Featured: Conrad's Seafood)
Summertime is normally a popular time for seafood, but in Harford County, Maryland, you can enjoy your favorite seafood dishes year-round! Enjoy the special seasoning Conrad's Seafood puts on their crabs and their dishes. Dine with a waterfront view at the Tidewater Grille as you enjoy your delicious and exquisite seafood meal. Be sure to make your reservations soon.
More International Cuisine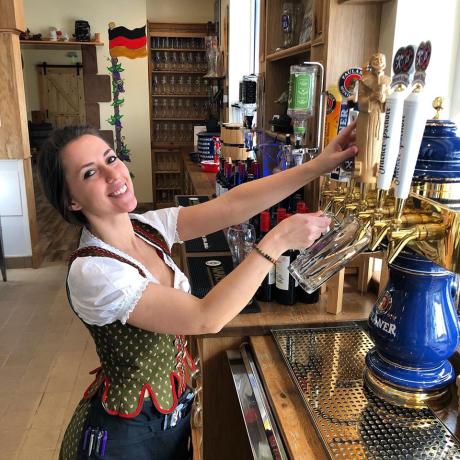 (Featured: Prost German Restaurant)
Sláinte! Prost German Restaurant in Aberdeen is bringing authentic German Cuisine to Harford County, Maryland again this year in their unique and inviting atmosphere. Not only will you enjoy Bavarian and German cuisine, but you'll get the full immersive experience in their traditional and celebratory environment. Cheers! Or in this case...Prost!
Stay for a Drink or Two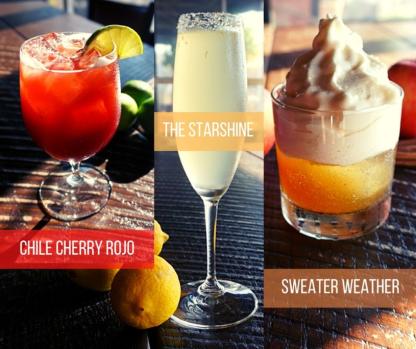 (Featured: Pairings Bistro)
While the food is divine, the drinks cannot be forgotten! Many of our participating restaurants have an extensive drink menu that can be enjoyed during Harford County Restaurant Week. Whether you're looking for a cocktail that pairs nicely with your meal at Pairings Bistro, a classic Irish stout at Looney's Pub, or a creative crush at Magerk's, it won't be hard to find your new favorite concoction to drink at any of our local establishments!
Something for Everyone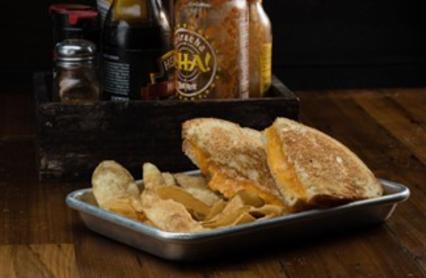 (Featured: Vagabond Sandwich Company)
Not sure what you're in the mood for? Prefer a lot of options? You're in luck because Harford County Restaurant Week has several participating restaurants with a wide variety of cuisines to choose from on their menu. Build your favorite sandwich from the endless combinations at Vagabond Sandwich Company, decide what will go best with your happy hour beer at Humagalas, pick one of each when avoiding the decision between steak, seafood, or the raw bar at Lib's Grill, and lastly, when you're done trying out the new Tracers Golf technological driving range, choose from a variety of options at Mountain Branch's Grill & Pub. There's something delicious for everyone to enjoy in Harford!
Save Some Room for a Beverage or Dessert!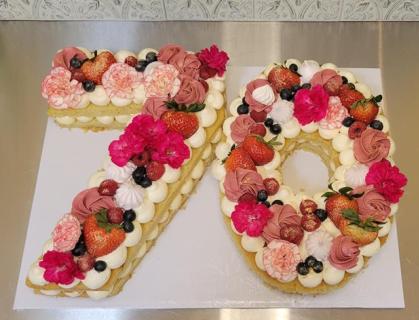 (Featured: Jaime Bakes)
Nothing is better than wrapping up a delicious meal with a scrumptious dessert or beverage and this year's Harford County Restaurant Week has offerings of both! Head to Jaime Bakes in Havre de Grace for any of their delicious assortments of handcrafted desserts from their cupcakes to cake pops, to brownies and cookies, and more! Don't forget about their custom cakes made to order as well. If you're look for a refreshing pick-me-up beverage this Restaurant Week, check out Coffee Coffee serving up just what you need...a delicious cup of coffee or other specialty drink, or get your serving of fruits and veggies at Pure Raw Juice! These stops are sure to be the icing on the cake to your Restaurant Week experience!
---
Check out the Harford County Restaurant Week page website for a complete list of participating restaurants.
While you're dining at any participating restaurants, be sure to tag @visitharford and use #visitharford and #harfordcountyrestaurantweek for a chance to be featured on our social media platforms. Additionally, as you visit your favorite participating restaurants, be sure to "check in" for points on the new Harford Trails Digital Passport, coming just in time for Restaurant Week!
Don't see your favorite restaurant in Harford County on our list? Ask them to sign up with Visit Harford the next time you stop by and check back to see the new listings that are being added as we get closer to one of our favorite weeks in Harford County, Maryland!
Happy Dining in Harford!