National Get Outdoors Day is right around the corner on June 10th and National Great Outdoors Month is June. Thus, we're here to share some of the best places to soak up the sunshine, be one with nature, and experience exciting playgrounds and attractions with family and friends in Harford County, Maryland.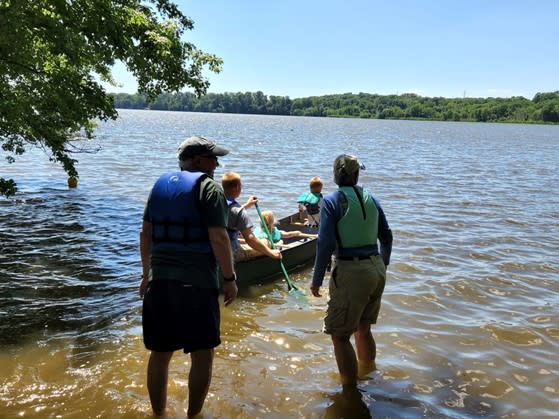 (Image Credit: Anita C. Leight Estuary Center)
Plan a trip to this breathtaking natural gem that captivates visitors with its serene beauty and diverse ecosystem. The Anita C. Leight Estuary Center is a haven for wildlife enthusiasts and nature lovers alike. With its landscape encompassing tidal marshes, meandering creeks, and lush forests, its pristine waters also serve as a vital habitat for a rich array of plant and animal species, making it a hotspot for biodiversity. Visitors to the estuary can embark on a journey of discovery as they explore the well-maintained trails that wind through the surrounding woodlands and wetlands. These trails offer captivating views of the estuary's abundant flora and fauna, providing an opportunity to observe and appreciate the intricate web of life that thrives in this unique ecosystem. The Anita C. Leight Estuary is not only a place of natural wonder but also a center for environmental education and conservation efforts. The Anita C. Leight Estuary Center, located within the estuary, serves as a hub for educational programs, workshops, and interactive exhibits aimed at fostering a deeper understanding and appreciation for the delicate balance of nature. They are also a certified Chesapeake Bay Storyteller by the Maryland Office of Tourism and the National Park Service. Whether you are a nature enthusiast, a birdwatcher, or simply seeking a peaceful escape from the bustle of daily life, the Anita C. Leight Estuary invites you to immerse yourself in its breathtaking vistas, connect with the natural world, and embark on an unforgettable journey of exploration and conservation.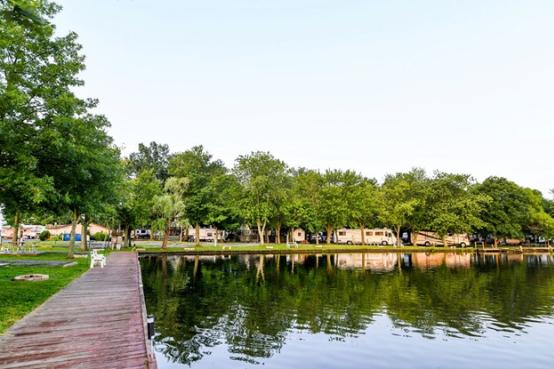 (Image Credit: Bar Harbor RV Park and Marina)
Discover the perfect getaway at the Bar Harbor RV Park and Marina, nestled in scenic Harford County, Maryland. This ideal destination offers a blend of relaxation, outdoor adventure, and waterfront beauty that will leave you rejuvenated and refreshed. The park is situated to welcome travelers with its serene atmosphere and modern amenities. Whether you're a seasoned RV enthusiast or a first-time camper, the park offers spacious, well-equipped sites that cater to all your needs with full hookups and features. The marina at Bar Harbor is a haven for boating enthusiasts. Plan a weekend getaway to launch into the shimmering waters of the Chesapeake Bay and set sail on a memorable adventure. Try your hand at fishing, or simply bask in the sun as you take in the breathtaking coastal views. Nature enthusiasts will find plenty to explore in the surrounding area. The nearby trails and parks offer opportunities for hiking, biking, and wildlife spotting. Whether you're strolling through the trails, going fishing, or observing birds in their natural habitat, the natural beauty will leave you in awe. Conveniently located near charming shops and local attractions not too far away, the Bar Harbor RV Park and Marina is the perfect base for exploring the wonders of Harford County. Immerse yourself in the beauty of nature and savor the tranquility of the Bay.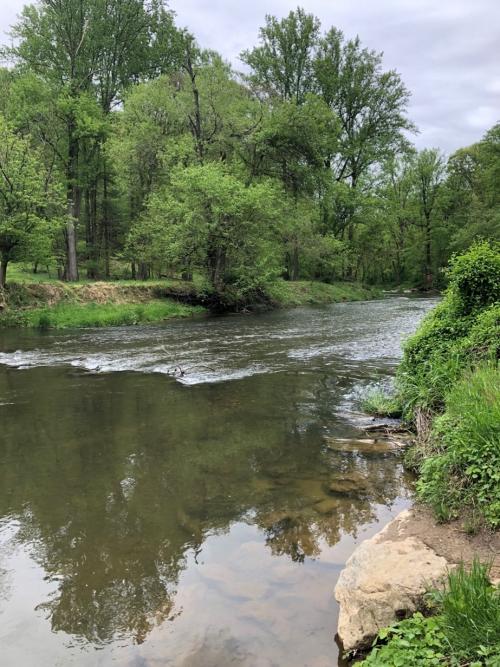 Escape to the natural splendor of Deer Creek in Rocks State Park, located in the heart of Harford County, Maryland. This waterway offers a haven for outdoor enthusiasts and nature lovers. Deer Creek, with its crystal-clear waters, rocky outcrops, and lush surroundings, provides a scenic backdrop for a variety of recreational activities. Those looking to come out in their waders can do some fly fishing, along with casting along creek on land as well, with Deer Creek being known for its abundance of trout and smallmouth bass. The park's well-maintained trails beckon hikers and nature walkers to explore the surrounding woodlands and immerse themselves in the park's diverse ecosystem. The highlight of these trails is the popular King and Queen Seat, a breathtaking cliff formation that offers panoramic views of the park and the valley below. Experienced climbers can put their skills to the test while enjoying the rugged beauty of the area. In addition to outdoor activities, Deer Creek in Rocks State Park hosts a variety of seasonal events and educational programs, including guided hikes, wildlife presentations, and interpretive sessions. These offerings provide visitors with a deeper understanding of the park's natural wonders and the importance of conservation. Whether you're seeking a peaceful retreat in nature, an active day of fishing, or a chance to learn about the environment, Deer Creek in Rocks State Park provides beauty and adventure.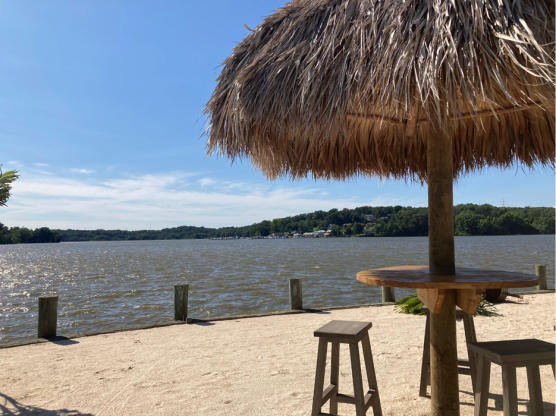 Flying Point Park offers a delightful escape into nature's tranquility. This waterfront oasis is a beloved destination for locals and visitors alike, offering a range of recreational activities and breathtaking views. With its expansive green spaces and scenic picnic areas, Flying Point Park is a perfect spot for gatherings, family outings, or simply enjoying a peaceful day in the great outdoors. The park's well-maintained trails beckon walkers, joggers, and cyclists to explore the surrounding natural beauty, providing a serene setting for exercise and relaxation. Water enthusiasts will be delighted by the park's access to the Gunpowder River. Launch your kayak, canoe, or paddleboard into the calm waters and embark on an aquatic adventure. Fishing enthusiasts will also find ample opportunities to cast their lines and try their luck in the river, known for its variety of fish species. The park's sandy beach is a popular spot for sunbathing, picnicking, or building sandcastles. It's an ideal place to unwind and soak up the sun, while the gentle breeze from the river adds to the refreshing ambiance. The Island at Flying Point Marina is a restaurant alongside the park that truly makes you feel like you are dining at the beach! Flying Point Park also offers a host of amenities to enhance visitors' experiences. From playgrounds and sports fields for active recreation to pavilions and barbecue areas for gatherings, the park caters to diverse interests and occasions.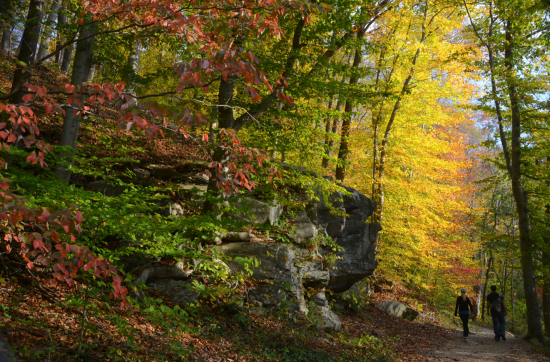 (Image Credit: Mitch Lebovich)
Discover the breathtaking beauty and diverse landscapes of Gunpowder Falls State Park, nestled among scenic Harford and Baltimore Counties. Spanning over 18,000 acres, this expansive park offers a haven for outdoor enthusiasts, nature lovers, and those seeking a tranquil escape. Gunpowder Falls State Park is renowned for its pristine waterways, including the stunning Gunpowder River and its tributaries. Fishing enthusiasts flock to these crystal-clear waters, teeming with trout, bass, and other fish species, for a chance to reel in their next big catch. Kayaking, canoeing, and tubing enthusiasts can also revel in the park's gentle currents, meandering through trails and providing a scenic backdrop for unforgettable water adventures. Hikers and nature lovers will be captivated by the park's extensive trail system, offering an array of paths ranging from easy strolls to challenging hikes. Gunpowder Falls State Park is not just about water and trails; it also features well-equipped picnic areas, perfect for enjoying a meal surrounded by nature's splendor. Additionally, the park offers camping facilities for those looking to spend the night under the starry sky, immersing themselves fully in the serenity of the great outdoors. For history buffs, the park is rich in cultural heritage, with historic sites and structures dating back to the colonial era. Explore remnants of the old mill villages, learn about the area's industrial past, or simply enjoy the peaceful ambiance of the park's historical landmarks. These offerings provide visitors with a deeper understanding and appreciation of the park's ecological significance and foster a sense of stewardship for the natural world.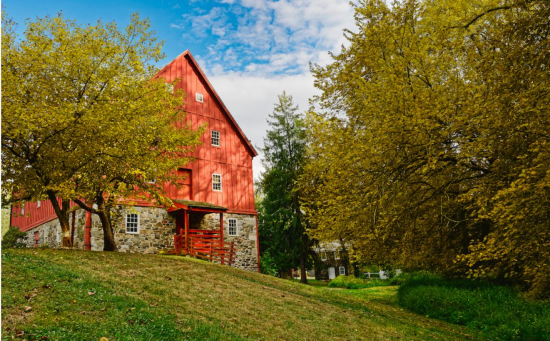 (Image Credit: Sean Simmons)
Step back in time and explore the enchanting Historic Jerusalem Mill Village, a captivating destination nestled in the heart of Harford County, Maryland. Immerse yourself in the rich history and rustic charm of this well-preserved 18th-century milling community. Located along the banks of the Little Gunpowder Falls, the Historic Jerusalem Mill Village takes visitors on a journey through time. Explore the meticulously restored mill complex, where the sights, sounds, and stories of the past come to life. Marvel at the iconic red mill buildings, which once served as the heartbeat of the community, grinding grain and providing sustenance to the residents. As you wander through the village, you'll encounter a fascinating collection of historic structures, including the general store, blacksmith shop, and worker's houses. Each building stands as a testament to the hard work and resilience of the people who called this place home centuries ago. The village's scenic surroundings offer an idyllic setting for leisurely walks and outdoor activities. Stroll along the tranquil riverbanks, meander through shaded trails, or simply relax in the peaceful atmosphere. The Historic Jerusalem Mill Village is not only a place of historic significance but also a hub for cultural events and educational programs. Experience interactive exhibits, engaging workshops, and living history demonstrations that provide a glimpse into the daily lives of the mill workers and the challenges they faced. From colonial reenactments and traditional craft demonstrations to seasonal festivals and live performances, there's always something to engage and entertain visitors of all ages. Whether you're a history enthusiast, a lover of quaint villages, or simply seeking a unique and enriching experience, the Historic Jerusalem Mill Village invites you to step into the past and discover the enduring spirit of Harford County, Maryland.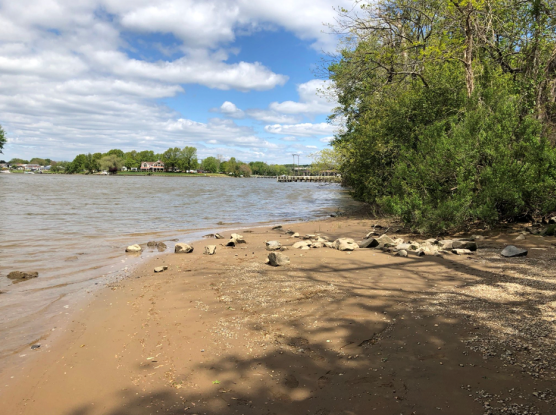 Mariner Point Park is an expansive waterfront park offers breathtaking views, recreational activities, and a peaceful escape for visitors of all ages. Situated on the shores of the scenic Bush River, Mariner Point Park boasts a picturesque landscape that sets the stage for unforgettable experiences. The park's well-maintained trails meander through lush greenery, inviting walkers, joggers, and cyclists to explore the natural beauty and immerse themselves in the serene surroundings. Water enthusiasts will delight in the park's access to the Bush River. Launch your boat or kayak into the gentle waters and set off on a leisurely adventure, fishing expedition, or a thrilling day of water sports. The river's calm currents also make it a popular spot for paddleboarding and canoeing, allowing visitors to connect with nature while enjoying a refreshing aquatic experience. Mariner Point Park offers a wealth of amenities to enhance your visit. Well-equipped picnic areas, complete with grills and shaded pavilions, provide the perfect setting for family gatherings and leisurely outdoor meals. Children can let their imaginations run wild at the playgrounds, while sports enthusiasts can make use of the park's athletic fields and courts for games and friendly competition. The park's serene atmosphere, abundant wildlife, and stunning sunsets make it a prime location for photographers and nature enthusiasts. Capture the vibrant colors of the sky as the sun dips below the horizon or observe the diverse bird species, like the rare yellow-headed blackbird, that call the park home.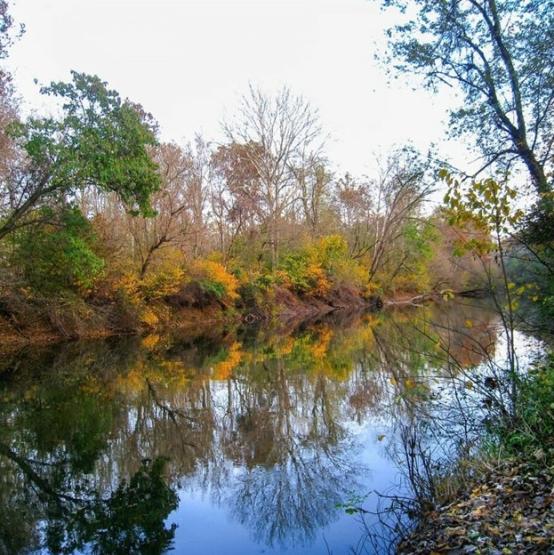 (Image Credit: Harford Land Trust)
Discover a hidden gem nestled within the serene landscapes of Harford County, Maryland—Palmer State Park, its natural beauty is defined by its rolling hills, lush woodlands, and meandering streams. Those looking to fish can cast their lines in search of bass, rainbow trout, and other fish species, while boating enthusiasts head out on their kayaks, canoes, or paddleboards for a leisurely cruise on the calm waters. For those seeking outdoor recreation, Palmer State Park offers an array of activities. Pack a picnic and enjoy a meal amidst the scenic beauty or find a cozy spot to read a book and soak up the tranquility. The park also features ample space for sports, including open fields for soccer, frisbee, or flying a kite. Additionally, birdwatchers will delight in the park's diverse avian population, making it an excellent destination for observing and photographing feathered friends. Nature education and interpretation are key components of Palmer State Park's offerings. Escape the ordinary and immerse yourself in the tranquility of Palmer State Park, one of Harford County's four state parks. With its stunning landscapes, recreational opportunities, and educational experiences, this hidden oasis in Harford County, Maryland, invites you to reconnect with nature and create cherished memories that will last a lifetime.
 
Welcome to Shucks Regional Park, a premier outdoor destination nestled in the scenic landscapes of Harford County, Maryland. This expansive park offers a host of recreational activities, sensory attractions, and modern playground equipment to cater to visitors of all ages and interests. At Shucks Regional Park, our senses take center stage. The park's sprawling green spaces are ideal for picnics, family gatherings, or simply unwinding amidst the serene atmosphere, but the different sensory stations along the way through this greenery keeps children engaged and stimulated. For sports enthusiasts, Shucks Regional Park has you covered. The park offers athletic fields for some friendly competition with various sporting games. Engage in stimulating activities while getting some fun outdoor exercise at Schucks Regional Park.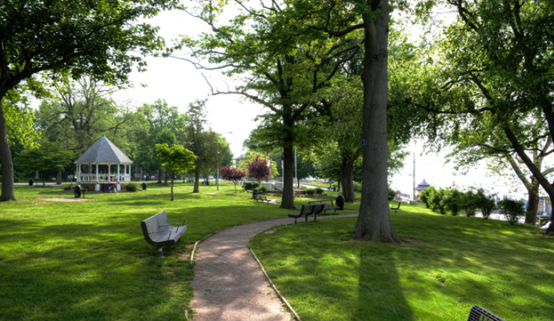 (Image Credit: Explore Havre de Grace)
 
Discover the charming beauty of Tydings Park and the Promenade, a waterfront haven nestled in the town of Havre de Grace, Maryland. This enchanting destination beckons visitors with its scenic views, recreational opportunities, and a vibrant atmosphere that captures the essence of this historic waterfront community. Stroll along the waterfront Promenade, where the gentle breezes from the Chesapeake Bay invigorate your senses and panoramic views of the water mesmerize. The Promenade is perfect for leisurely walks, jogging, or simply sitting back and enjoying the serenity of the Bay. Immerse yourself in the park's lush green spaces, dotted with shade trees, picnic areas, and inviting benches. Grab a blanket and enjoy a waterfront picnic with loved ones, or simply find a quiet spot to read a book while relishing the tranquil surroundings. The park is also home to several historical landmarks not too far away, including the iconic Concord Point Lighthouse, which stands tall as a beacon of maritime heritage. Explore the rich history and learn about the town's past through interpretive signage and exhibits, giving you a deeper appreciation for the area's cultural significance. Throughout the year, several festivals are hosted at Tydings Park to continue traditions and enhance our sense of community. From concerts and art shows to seasonal celebrations and fireworks, the park comes alive with entertainment that attracts visitors from near and far. With the Promenade Grill nearby for dining along with the Birds of the Chesapeake wooden sculptures to view along the water, there is an unlimited amount of fun activities to do during your trip to Tydings Park and during your walk along the Promenade, which is right on par with the endless opportunities there are for making memories in Harford County, Maryland.
Check out more about the various parks and outdoor attractions we have in Harford County, MD here.